Is Weed the New Almond?
by Anna North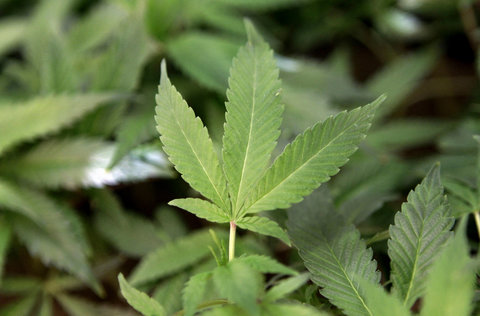 Broccoli, beef, and perhaps most notably almonds have all come under fire in the past year for sucking up too much of California's scarce water. Now you can add another crop to the tally of alleged water-guzzlers: marijuana.
A raid last week in California's Mendocino, Humboldt, and Trinity Counties targeted marijuana growers not for growing the drug per se but for their illegal water use, reports Josh Harkinson of Mother Jones. Mr. Harkinson also writes that marijuana uses about six gallons of water per day per plant, while the notoriously water-intensive cotton uses just ten gallons per plant for the whole season.
Some have put marijuana's water consumption lower or higher than the six-gallon figure. According to an analysis by Swami Chaitanya, a member of the Mendocino Cannabis Policy Council, which advocates for sustainable cannabis farming, an eighth of an ounce of marijuana takes 1.875 gallons of water to produce. That's much less than it takes to produce a pound of beef (1500 gallons, according to Mr. Chaitanya), a bit less than it takes to grow a head of broccoli (5 gallons), and a bit more than it takes to grow a single almond (1 gallon). (more…)