---
Posted
December 15th, 2014
The Pure Water Occasional for December 15, 2014
In this mid-December Occasional  you'll get information about Axeon, road salt, plastics in the ocean, and droughts and flooding in California. You'll shrink in horror at news of the new sinkhole epidemic and rejoice at the discovery of an exciting new bivalve mollusk. Then you'll hear of China's Great Wall of Trees, a furnace oil spill in the Shela River, and depleted uranium fragments and TCE left behind by the US Army.  Learn how to deal with rising sea water, where to buy Katalox Light, Aquasorb, and Colorsorb, plus how to pick a whole house reverse osmosis unit.  Find out about "baby beaches" plagued with fecal bacteria, massive sewage dumping by luxury cruise ships,  rare turtles stranded on Cape Cod Bay, and, as always, there is much, much more.
The Pure Water Occasional is a project of Pure Water Products and the Pure Water Gazette.
To read this issue on the Pure Water Gazette's website,  please go here.  (Recommended! When you read online you get the added advantage of the Gazette's sidebar feed of the very latest world water news.)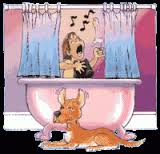 What Happens to All the Salt We Dump On the Roads?
In the U.S., road crews scatter about 137 pounds of salt per person annually to melt ice. Where does it go after that?
by Joseph Stromberg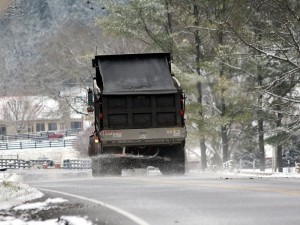 As much of the country endures from the heavy snowfall and bitter cold that has marked the start of 2014, municipalities in 26 states will rely on a crucial tool in clearing their roads: salt. (more…)