The Pure Water Occasional for April 30, 2016
In this Springtime Occasional, you'll hear about the St. Francis Dam and the Mosul Dam, residence time and transit time, new Superfund priorities, Chicago's infrastructure plan, brown tide, and the scary water situation in China. Florida's Indian River Lagoon, rain barrel issues in Colorado, fluoride in black tea, and a nifty edible bottle from Iceland. Learn the function of Peru's puquios, the cause of coral bleaching, the joys of phone sales, and how drinking water killed President Harrison. Finally, Pure Water Annie explains pH, we discuss the importance of home water treatment, you get a chance to win a big motorcycle, and, as always, there is much, much more.
To read this issue on the Pure Water Gazette's website,  please go here.  (Recommended! When you read online you get the added advantage of the Gazette's sidebar feed of the very latest world water news.)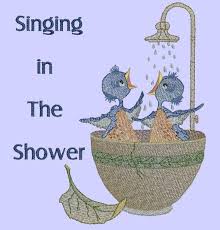 How long does a water molecule stay in a river?
A typical water molecule will stick around in an ocean for, on average, a few thousand years. In rivers, a water molecule won't dawdle as long — just a couple weeks to several months. But a water molecule hunkered down in groundwater might be around for 10,000 years.
Scientists have a name for how long water molecules remain in any given system: "residence time." And "transit" or "travel" time is how long it takes for water to get through a system. (more…)