Let Them Drink Almonds: How California Is Exporting Its Most Precious Commodity, Water, to China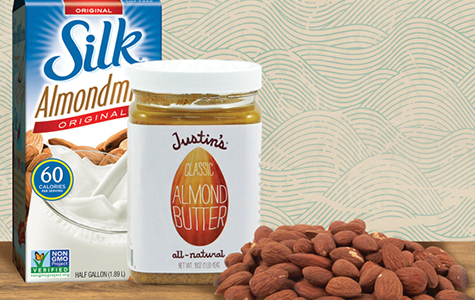 The recent reports underlining the true severity of California's water shortage brought on by prolonged drought have inspired the state's lawmakers to consider severe rationing of water to homes and businesses, especially limiting the use of water for home landscaping. While any water saving is laudable and important, an East Bay Express article explains that the state's real water gluttons, corporate farmers, are seldom mentioned with cutbacks are proposed.  Below is an excerpt from the article.–Hardly Waite.
Environmentalists say the proposed regulations fail to address the state's largest water waster: Big Agribusiness. In fact, California's agricultural interests use 80 percent of the available water in the state each year (even though they represent just 2 percent of California's economy). "But there's no target [reduction] for agricultural use," noted Tom Stokely, a water policy analyst for the nonprofit California Water Impact Network. Instead, Stokely pointed out that the state is just targeting urban and suburban water users in its rationing plan, even though they only consume about 20 percent of the California's available water each year.
It's one of the great illusions in the Golden State. When we think of wasting water, we think of emerald lawns, lush gardens, and backyard swimming pools. And while it's true that many households and businesses are still wasting lots of water — and we need tougher rules to stop them — the true water wasters are large agricultural interests that are increasingly growing water-intensive crops, particularly almonds, in extremely dry sections of California, including the western San Joaquin Valley (see "California's Thirsty Almonds," 2/5/14). (more…)