Water News — June 2023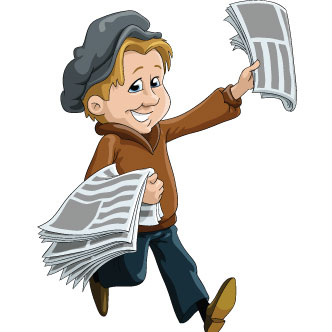 In spite of much publicized environmental consequences, bottled water use is growing rapidly in the UK. "Big water brands are expected to grow more than 10% in the next four years – an equivalent of more than 280m extra plastic bottles. "  Calling plastic bottled water "a scar on our society," David Hall, the UK managing director of Brita, noted:  "Plastic bottled water takes about five seconds to make, five minutes to use, and a staggering 500 years to break down in landfill. It's one of the main culprits of the worldwide plastic pollution crisis."  The Guardian
3M to stop producing PFAS chemicals by 2025
3M started winding down PFAS production in the 2000s under pressure from the EPA. The company recently announced that it will cease production of forever chemicals entirely by 2025. But the hundreds of millions of pounds of the chemicals the company produced for more than half a century still persist, indefinitely, in the environment. They're also lingering inside of us: in our blood and our excrement, primarily via the foods we eat and the water we drink.  Reference — Grist  —  3M polluted drinking water with PFAS for decades. Will it have to pay for the clean up? | Grist
Texas Nixes Water Breaks for Construction Workers
In spite of record breaking temperatures and the fact that Texas leads the nation in worker deaths because of heat, Texas Governor Greg Abbott just signed a broad new law that will nullify a wide range of local regulations, including mandated water breaks for construction workers.  Dallas and Austin currently require workers to be given at least 10 minutes to cool down and hydrate every four hours.  Yahoo News.

Could Predatory Bacteria Replace Chlorine?
Research from Lund University in Sweden indicates that harmless predatory bacteria can be introduced into water to eat most other bacteria. This could become a replacement for chlorination.   Interesting Engineering.
The Boring Company, a tunnel-building company founded by Elon Musk, plans to dump 142,500 gallons of wastewater per day into the Colorado River in Texas.  Local residents and food producers are alarmed at the plan and have pushed back strongly against the company's wastewater permit application. The company plans to do the wastewater treatment itself until a new wastewater treament plant is completed at Bastrop, TX. Yahoo News.
A bridge crossing the Yellowstone River in Montana collapsed on June 24, sending a freight train carrying potentially hazardous materials into the swirling waters below. The derailment forced the shutdown of several drinking water intakes downstream and emergency measures at water treatment plants in neighboring Yellowstone County.  New York Daily News.
Chemical manufacturing giant 3M has agreed pay up to $10.3 billion over 13 years to help municipalities test for and clean up toxic PFAS chemicals in public water supplies. The settlement is trivial compared to the company's profits from the chemicals and the actual cost of cleanup.
Removal of Groundwater Has Changed the Tilt of the Earth