---
Posted
October 31st, 2013
State, Kirtland begin fuel spill cleanup test
Gazette Note:  If you follow water pollution events in the news, you won't be surprised at yet another giant piece of negligence from the US military.  "Supporting our Troops" should not include giving the military a free pass to dump fuels and chemicals at will.  Military officials should be held to the same standards and subject to the same disciplinary actions as civilian polluters.  — Hardly Waite.
ALBUQUERQUE, N.M. (AP) — State environment and Kirtland Air Force Base officials are pumping 70,000 gallons of contaminated water from the aquifer that feeds new Mexico's largest city, an attempt to clean up a huge, underground jet fuel spill.
The fuel came from what officials believe was a 40-year leak from underground pipes at a Kirtland aircraft fuel loading facility. It was discovered in 1999, and officials are still trying to figure out how to clean it up before it hits city water wells.
Officials began pumping water from the aquifer on Wednesday and filtering it in mobile tanks. The test will determine if this is a viable method for cleaning up the spill and see what happens to the aquifer when a large amount of water is removed.
The goal is to pump more than 1 million gallons before the end of November.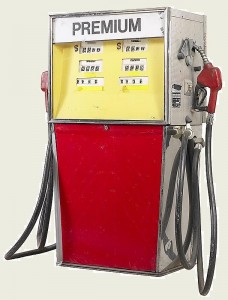 Filtered water from the test will be used on the base, probably to water grounds. But officials say they are unsure what they will do if the system proves viable and large amounts of water are pumped from the aquifer. One potential option is to use it to recharge the aquifer.
The spill has been estimated as large as 24 million gallons, or twice the size of the Exxon Valdez oil spill.
The plume has moved to within 4,000 feet of one city well, prompting the state earlier this year to order more aggressive action by the Air Force to try to get the toxins out of the aquifer.
Environment Secretary Ryan Flynn emphasized that Wednesday's test was very preliminary, but said the cleanup is the department's No. 1 priority.
"We simply cannot allow this spill to contaminate Albuquerque's water," he said, noting the effort has just begun. "We will continue to push the Air Force to move at a more aggressive pace."
Kirtland Air Force Base Installation Commander Col. Tom Miller called it a complex issue but said the Air Force is fully committed to resolving it.
Source: SFGate.
Pure Water Gazette Fair Use Statement