---
Posted
September 22nd, 2019
Water and the Plight of Women in Ethiopia
Renowned Ethiopian artist Aida Muluneh has taken a series of striking images to depict the harsh life of many women in rural areas of Ethiopia–especially their daily efforts to obtain clean water for their families.
Aida Muluneh's  Water Life series, which was commissioned by the charity WaterAid, is on display at London's Somerset House beginning in late September of 2019. Muluneh shot some of the photos in a studio while others were staged in the extreme landscape of one of the hottest and driest places on earth, Ethiopia's northern Afar region.
"We cannot refute that it is mainly women who bear responsibility for collecting water, a burden that has great consequences for our future and the development of our nation," Muluneh said. The jerry cans are tied to a rope to reflect the shackles of carrying water.
Almost 40% of Ethiopians do not have clean water close to their homes, compared to the global average of 10%, according to Water Aid.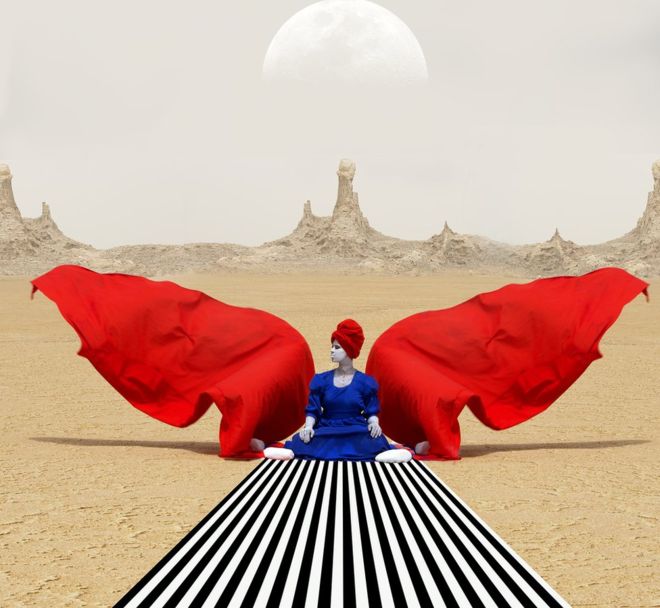 More symbolically complex, this shot focuses on girls and how the lack of water and bathrooms in schools affects their education. "The fact that most girls don't attend school when they are menstruating is a major hindrance on the progress of women in our society," Muluneh says.
In this piece, the moon represents a woman's monthly cycle The red wings illustrate her freedom and strength but also the fact that she cannot achieve her full potential because she is shackled by the natural occurrence of menstruation.
"In a sense, it is like a caged bird that cannot fly but is grounded. The striped floor is symbolic of the road to destiny in which our path to success is in front of us but we must take the step forward," Muluneh says.
More images from the Water Life Series can be seen on the BBC website.