Gazette's Famous Water Picture Series: The Waterfall at Jajce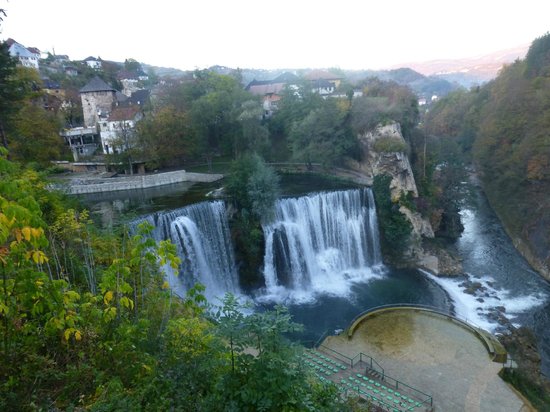 Jajce is a city and municipality located in the central part of Bosnia and Herzegovina on the confluence of the rivers Pliva and Vrbas. It was originally built in the 14th century.
Jajce is famous for its beautiful waterfall where the Pliva River meets the river Vrbas. The waterfall was thirty meters high, but during the Bosnian war, the area was flooded and the waterfall is now 20 meters high. The flooding may have been due to an earthquake and/or attacks on the hydroelectric power plant further up the river.