What People Call Us About
by Gene Franks, Pure Water Products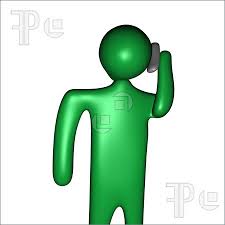 When we say phone sales at Pure Water Products, we don't mean telemarketing or cold calling.  All phone work here is incoming. When the phone rings, we answer it and do our best to help the caller, whether he or she wants to buy something, has a complaint, needs help installing or trouble-shooting a product, or just wants information. The only people we call are people who have asked us to call them.
Phone work is the hardest and scariest part of our business, because when the phone rings it can be anyone with any kind of question or problem. People who answer the phone learn quickly that  you can't know everything and that when you don't know the answer to a question the best thing to do is say that you don't know and offer to get the information and call or email back. We say "I don't know" a lot.
Here are some of the things we get most questions about– necessarily in order of frequency.
Removing chloramines from city water.
The kinds of plastics tubing and filter housings are made of, and don't we have any made of glass.
Removing iron, manganese, and/or hydrogen sulfide from well water.
Removing fluoride and arsenic from water.
Adding minerals to reverse osmosis water.
What are reverse osmosis tanks made of.
Raising pH in well water and in reverse osmosis water.
Salt-free "softeners."
Spot-free car washing (my own least favorite topic).
Sizing everything: whole house city water filters, iron filters, water softeners, retention tanks, and a lot more.
Troubleshooting undersink reverse osmosis. Most frequent question: Why isn't my RO unit making enough water?
Pressure drop questions about whole house filters.
Country of origin of products. (There is much interest now in "made in USA" products, and they're getting harder and harder to find.)
Help in identifying and buying replacement parts.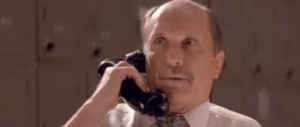 No, sir, I haven't seen the video that proves that drinking reverse osmosis water turns your bones to mush. Could you send me a link?
We're proud that we answer the phone six days a week during Texas business hours and usually a couple of hours after. If you've tried calling other internet water treatment sources you know that we're the exception to the usual.
This is a hard business and we aren't perfect, but we do our best. Keep in mind that there isn't a college course about how to answer questions about water treatment, so the staff who answer our phones learn to talk on the phone by talking on the phone  and winging it.  It's like learning to swim by jumping out of the boat. Also keep in mind that our phone sales people are mainly occupied with office management, website design and maintenance,  managing inventory, bookkeeping, packing packages, and a lot more. So be patient with us. Not a single one of us has a degree in phone sales.