---
Posted
November 12th, 2015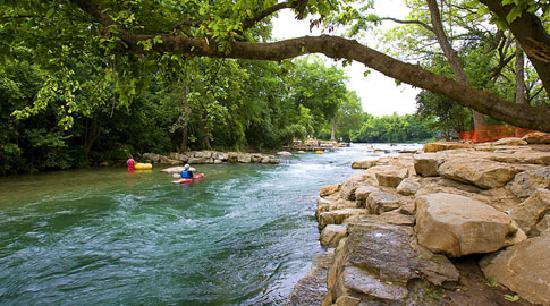 San Marcos, TX.  A City Known for its Wonderful Water
 San Marcos Frees Itself from Fluoridation
San Marcos, Texas, home of some of the earth's most beautiful water,  began artificially fluoridating its drinking water in 1987. In 2015, a major grassroots effort brought that to an end.
A strong coalition of campaigners, including Fluoride Free San Marcos and Texans for Accountable Government, weren't discouraged by a city council that ignored their calls for an end to the practice.  Instead, the multi-partisan coalition moved forward and collected the 1,600 signatures required to get a resolution amending the city charter on the ballot.  Then another obstacle arose.  Their referendum petition was illegally invalidated by the City Clerk, who even sued Fluoride Free San Marcos and three of its officers to have a judge void the petition and have the campaigners pay the city's legal expenses.  The judge ruled that the petition was legal, and directed the city to place the question on the ballot.
In a November 2015 election,  voters in San Marcos (pop. 45,000) approved a resolution ending and prohibiting the fluoridation of the public water supply with 61% of the vote.  Voters passed the following language into law: "The City of San Marcos shall not add, or direct or require its agents to add fluoride in the form of hydrofluorosilicic acid, hexafluorosilicic acid, or sodium silicofluoride to the San Marcos municipal water supply." 
San Marcos joins a growing number of US cities that are rejecting public fluoridation in spite of heavily financed opposition.