---
Posted
September 6th, 2014
Gillibrand seeks federal ban on plastic microbeads in personal care products
 By T.J. Pignataro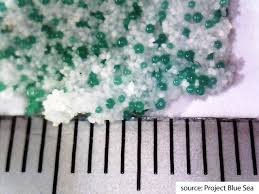 Sen. Kirsten Gillibrand calls herself a recovered user of personal care products that contain plastic microbeads.
The senator said so Friday in Buffalo as she urged a federal ban on the tiny plastics that are often added to facial cleaners, soaps, cosmetics and toothpaste.
"I thought they were great," Gillibrand said of the products.
Then she learned about the scientific studies.
The findings show microplastic particles – about the size of a grain of salt – are rapidly accumulating in the Great Lakes, on its beaches as well as in fish and wildlife.
"I thought, 'Oh, my God, I'm using something that could actually harm our lakes and our rivers and our streams and could actually harm our food supply?' " Gillibrand said. "So, I was so concerned immediately as a person who bought these products, that I had to do my part."
Using Frank Lloyd Wright's Fontana Boathouse and the Niagara River as a backdrop, Gillibrand said she will introduce legislation in Congress to ban microplastics from personal care products.
A bill to ban the microplastics was pushed in the State Legislature earlier this year, but the legislation never made it to the floor of the legislature. Illinois lawmakers passed the first law of its kind in the nation, banning the sale in that state by 2019. Ohio and California are considering similar measures.
Great Lakes scientists, including Sherri A. Mason, an environmental sciences professor at SUNY Fredonia, found last year for the first time that the tiny plastics were polluting all of the Great Lakes, with the highest concentrations in Lake Erie and Lake Ontario.
After personal care products are used, the microbeads are washed down the drain. They're small enough to pass through wastewater filters and are discharged from the plants with treated wastewater.
"Our 20th-century wastewater infrastructure couldn't even contemplate or be prepared to handle 21st-century pollutants," said Jill Jedlicka, the executive director of Buffalo Niagara Riverkeeper, who supports a ban on microbeads.
Microbeads, toxic algae, pharmaceuticals and nanoparticles, Jedlicka said, "have the potential to undermine decades of progress of Great Lakes restoration."
The Great Lakes and St. Lawrence Cities Initiative, a 110-member coalition of public officials from Duluth, Minn., to Quebec City, has pressed for federal bans on the microplastics in the United States and Canada, as well as at the state and provincial levels.
"Everyone knows it's the right thing to do," said Paul A. Dyster, the Niagara Falls mayor who also serves as the regional director for the initiative.
Microbeads not only plasticize waters and beaches, but they can wreak additional havoc when legacy contaminants like PCBs bind with them and are then consumed by fish and other wildlife.
More than 350,000 of the tiny plastic beads can be found in a single tube of face wash, according to the 5 Gyres Institute, a global environmental organization fighting plastic pollution in water.
Consumers can screen products for microbeads by looking for "polyethylene" or "polypropylene" in the list of ingredients.
Gillibrand said many natural and safer options can be used instead of plastic microbeads.
The options include ground up natural shells or husks, which some companies are already using.
The goal, officials said, is to make that the industry standard.
A federal ban on plastic additives is the way to fairly achieve that, Gillibrand said.
She didn't give a timetable for passage of a federal law, but she said she would introduce legislation in the U.S. Senate immediately.
"As a mom, I don't want to worry there are PCBs in the fish my children are eating," Gillibrand said. "As a legislator, we want to nip this in the bud now. This is a hazard that will only grow."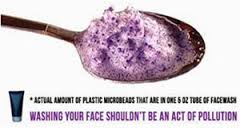 Source: Buffalo News.