---
Posted
November 6th, 2022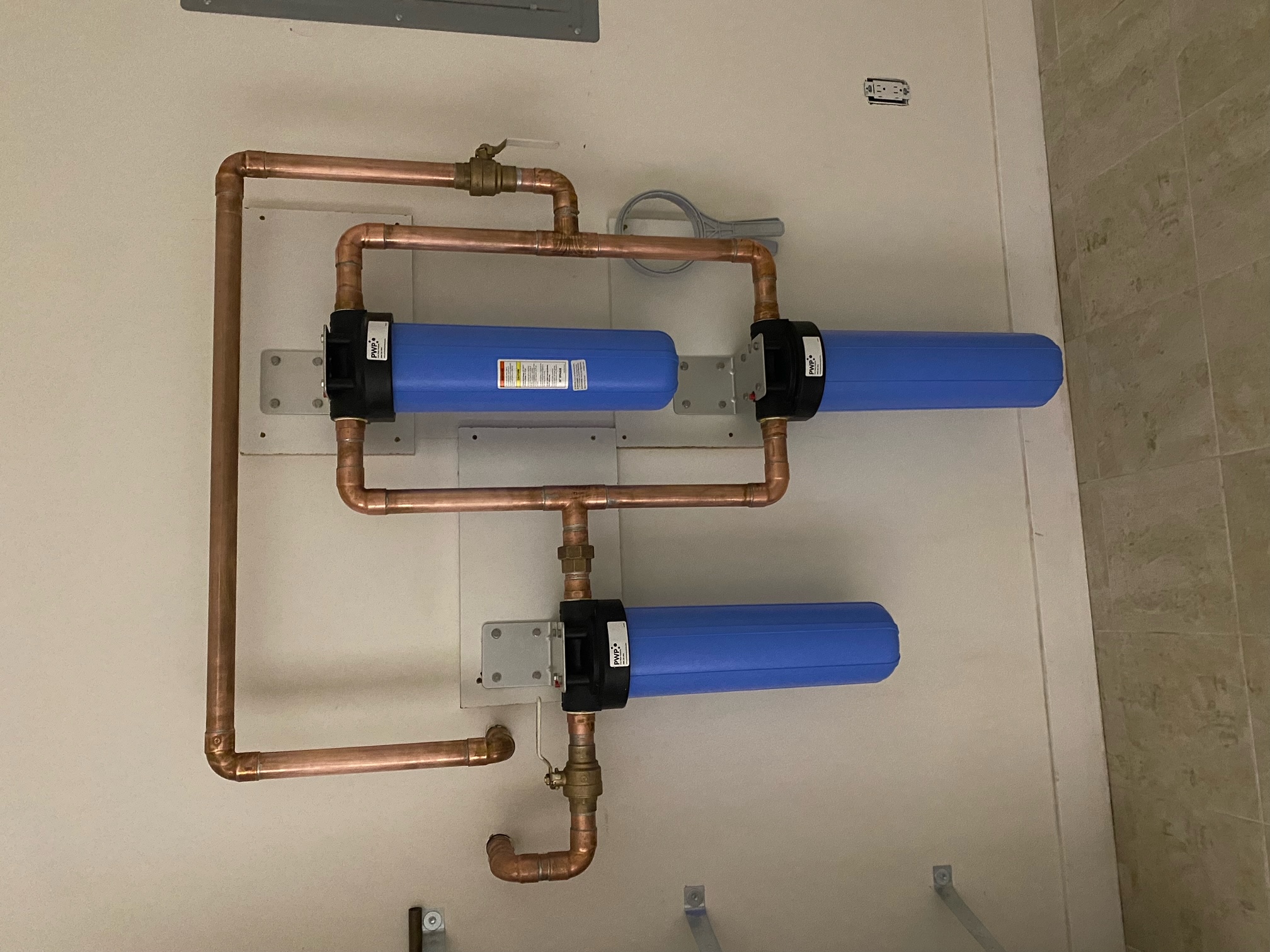 Whole house filter installation in a San Carlos, CA  home.  
The attractive compact whole house filter installation seen above is made with standard housings using 4.5″ X  20″ cartridges. It consists of a sediment filter (left) then two carbon filters installed in parallel so that each of the carbon filters gets half of the service flow to the home.
Parallel installations are extremely advantageous.  With carbon filters like the one above targeting chloramine, doubling the capacity not only increases the effectiveness of the filter but also cuts pressure drop significantly, while more than doubling the life expectancy of the cartridges. With chloramine removal, cartridge life and flow rate are especially important.
With a theoretical maximum effective service flow rate of five gallons per minute per filter, a double filter gives you ten gallons per minute.  But,  when the total service flow is five gallons per minute, each filter is handling only 2.5 gallons per minute and the life expectancy per filter jumps from 10,000 gallons to 25,000 gallons. Similarly, service pressure drop decreases from 2.5 psi to 1 psi with the addition of the second filter.
With carbon filters, the slower the service flow rate, the more effective the filter,  the less it resists flow (and decreases pressure to the home), and the longer the carbon lasts.
Here are articles with additional information about filters of this type: