---
Posted
December 19th, 2015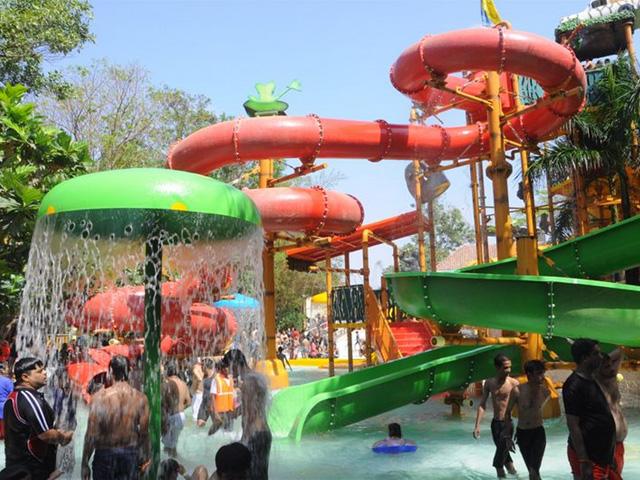 The Essel World Water Kingdom in Mumbai.  India's Largest Water Amusement Park.
Water Kingdom is Asia's biggest water theme park and was established in 1998. Located in Gorai, Mumbai, the water park is an extension of Essel World. The water park's incredible slides are a great attraction to tourists.Apart from the slides, rides and other fun activities, the water park also has a number of  celebrated restaurants.
Water Kingdom covers 22 acres and occupies an island.
According to a promotional brochure, "Water Kingdom has several features that attract tourists from all over the world. 'Aquadrome' is a unique feature at the Water Kingdom, where a dance zone of 7000 square feet is set with numerous water sprinklers. Tourists can enjoy dancing to the music while being occasionally sprayed with water from the sprinklers. The 'Misphisly Hill' has 12 terrifying high-adrenaline rides that are extremely popular at the water park. The 'Drifting River' is a loop of gently flowing water that promises a ton of excitement with slow currents, where people can relax while they float. The 'Adventure Amazonia' is a water ride that is truly breathtaking! Some of the other enthralling attractions here include the 'Juicy Jammer', 'Turbo Terminator', 'Black Demon' and 'Lemon Drops'."