Michigan Approves Nestle Bottle Water Expansion
The Swiss bottled water company is approved to pump 400 gpm for the Ice Mountain brand, amid fierce opposition from residents and environmentalists alike
The Michigan Department of Environmental Quality (MDEQ) has approved a permit for Nestle Waters North America to increase the amount of water it withdraws from the White Pine Springs well near Evart, Mich., from 250 gpm to 400, as reported by The Detroit Free Press. MDEQ's approval comes despite heavy opposition from residents of Osceola County, Mich., where the pumping station is located. Residents have argued that the pumping station has harmed local groundwater reserves and streams, including the Twin Creek River since Nestle began pumping in the early 2000s for their bottled water brand Ice Mountain. Osceola Township rejected the permit request, but their rejection was overturned by county and state Appeals Courts.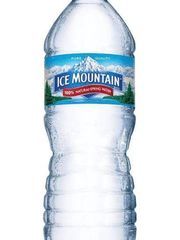 Gazette Comment: While cities are cutting water service to customers too poor to pay water bills, companies like Nestle are pumping 400 gallons per minute of free water from the White Pine Springs well to sell at a premium price.  Nestle is harvesting over half a million gallons per day of free water from a single source, and US golf courses require over 2 billion gallons of irrigation water per day (that's almost 2,000,000 gallons per minute). Try to keep this in mind if someone tells you you shouldn't own a reverse osmosis unit because it "wastes" five or six gallons of water a day.
Michigan residents also argue the groundwater extraction laws are in need of an update and are displeased by the fact that Nestle only pays $200 per year for the MDEQ extraction permit, but not for the water itself. Public opposition to the bottled water brand's expansion was overwhelming according to Michigan Sen. Rebekah Warren who serves on the Senate's Natural Resources Committee.
"Michiganders know that no private company should be able to generate profits by undermining our state's precious natural resources, which is why an unprecedented number of people spoke up to oppose this permit," Warren said. "Out of 81,862 comments filed by the people of our state, only 75 of them were in favor of the permit."
Moving forward, MDEQ plans to monitor surface water and do periodic biological surveys to ensure local aquatic life and habitat is not damaged, according to The Detroit News. Additionally, they have acknowledged that the majority of the public comments opposed the permit, but stated that most of them related to public policy which was not a part of the administrative permit decision.
Source: Water Quality Products.