Happy Garden Hose Day
If you were unaware that today is National Garden Hose Day you must live under a rock.   The phenomenal rise in popularity of Garden Hose Day is nothing short of amazing, and many experts in holiday marketing believe that National Garden Hose Day will soon rival not just the lesser national holidays like President's Day, but it may soon eclipse traditional favorites like Father's Day and Labor Day.
This year's Garden Hose Day was enthusiastically celebrated in most American cities–from as far south as Brownsville to as far north as Wasilla.  As was the case in 2012, Minneapolis was the unchallenged epicenter of Garden Hose Day activities, with public offices and major businesses closing Monday to allow Twin Cities residents a full three-day weekend for the celebration.  Minneapolis and St. Paul square off each August 3 in the traditional Garden Hose Pull event.  The rivalry is intense and the competition brutal. Minneapolis leads the series by two wins, but St. Paul is a slight favorite in this year's event  because of the acquisition of All Star puller Paul Browning from the Cleveland Pack Mules.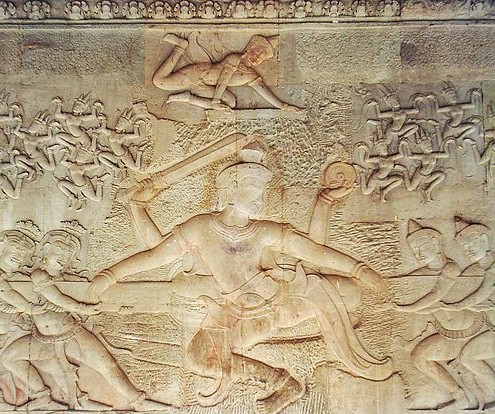 This bas relief rendering of a garden hose pull from antiquity demonstrates that hoses were in use much earlier than previously believed.  The thick, primitive hose used in this event was quite unlike the sleek but extremely strong hoses used in today's competition.  Official garden hose pulls actually use specially manufactured hoses that are much stronger than conventional garden variety hoses. The stronger hoses were developed for safety after a St. Paul point puller lost an eye when a tightly stretched hose popped during the 2010 competition.
A new competition that emerged in several cities during this year's Garden Hose festivities was the so-called Hose Blast. In this event, the player attempts to catch a burst of water from a fire hose in his mouth and squirt it back into the face of the friendly fireman.  The event's future is uncertain, since several injuries were reported this year,  including a number of loose teeth.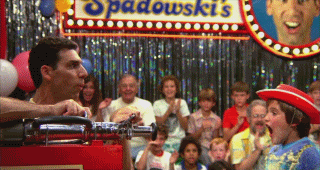 Billy Meredith of Des Moines, Iowa was unable to withstand the jet of water dealt him by fireman Bob Withers in the Hose Blast event held at the Des Moines Civic Center. Although Billy was a favorite with the crowd, he did not qualify for the main competition. 
A Bright Future for Garden Hose Day
According to Esperanza Lopez,   research analyst for the National Federation of Merchant Associations,  holidays sink or swim according to their commercial appeal.  Holidays don't get popular by accident.  Mother's Day was a flop, Lopez points out,  until florists caught on that promoting it was an extremely successful way to sell flowers.
Lopez explains that for a holiday to really take off, it needs two things: commercial appeal and a nostalgic hook. Groundhogs are cute, but Groundhog Day comes in only slightly above zero as a national holiday because you can only sell so many stuffed groundhog toys and nobody has any happy childhood memories about groundhogs. Christmas, to the contrary, is the perfect holiday because the "good will toward men" theme is so generalized that almost any product can be associated with it.  Hard as it is to believe, people even give their loved ones guns for Christmas. And as for nostalgia, even a second-rate marketer can whip people into a buying frenzy by evoking happy white Christmas of childhood.  Even people who grew up on the Arizona desert remember blissful white Christmases of their youth when Bing starts to sing.
Garden Hose Day has wide product association plus an easy nostalgic appeal.  Almost everyone has memories of
happy days of summer that involved hose spraying and lawn sprinklers and plastic wading pools filled with cool water from the garden hose.
As for the commercial side,  Esperanza Lopez points out that there are an exceptional number of products that relate to the garden hose.  In addition to the almost limitless array of decorative hoses, there are special nozzles, colorful hose bibs, manual and electrically-powered hose dispenser/retractors,  hose splitters, hose repair kits, hose unions, hose protectors, and more.  Related items include lawn equipment, car wash paraphernalia,  clothing,  books about gardening, patio cooking, landscaping and washing cars, patio furniture, lawn sprinklers,  gardening tools–the list is endless. Yes, even x-rated products that include sex toys and clothing with suggestive phallic mottoes and pictures were on the market this year.
One of the more serious products that has benefited from the popularity of Garden Hose Day is the garden hose filter. According to manager Katey Shannon of Pure Water Products,  a leading seller of garden hose filters, "We sell garden hose filters year around, but sales really take off in the month before Garden Hose Day."  Shannon points out that garden hose filters enhance the hosing experience, whether you drink water from a garden hose, spray water on your lawn or vegetable garden, wash your car, or fill your horse's water trough. "Whatever you do with a garden hose," Shannon says, "you will enjoy it more if your water is filtered."
So live it up on Garden Hose Day.  August, the hottest month and the last month of summer vacation, needs a great holiday.  Let's face it.  No one wants to celebrate the day we bombed Hiroshima and no one wants to buy gifts to commemorate LBJ's Birthday.  Garden Hose Day!  A holiday America can be proud of.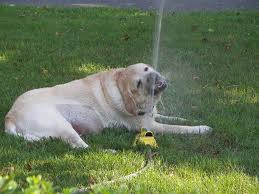 For the Dog Days of Summer, there's nothing like a garden hose to make you happy.