---
Posted
December 8th, 2014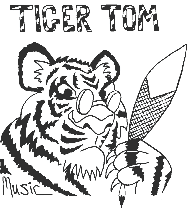 Let's Bring Back Bottle Messaging
by Tiger Tom
Gazette Social Critic Tiger Tom Speaks Out on the Lost Art of Message-in-a-Bottle Communication
One of the great forms of human communication, putting a written message into a bottle and tossing it into a body of water,  has been on the decline in recent years and I, for one, would like to see it come back.  That message-in-a-bottle communication has been eclipsed by smoke signals, pony express, telephones, email, text-messaging and other such fads is understandable to a degree, since these methods have a few advantages.  But I feel bottle tossing has redeeming qualities that we should reconsider.
The origins of bottle messaging are obscure, the only thing certain being that the practice did not develop before the invention of bottles that were light enough to float.  Messaging with stone bottles never got popular.  The first glass bottles were produced around 1500 B.C., and it's hard to understand how someone didn't immediately launch a bottle message;  but it is generally believed that the first known messages in bottles were released around 310 BC by the Ancient Greek philosopher Theophrastus as part of an experiment to show that the Mediterranean Sea was formed by the inflowing  Atlantic Ocean.
Bottle messaging was widely used by the time of Columbus,  who tossed a bottled message addressed to Queen Isabel into the ocean when he feared his ship might not make it through a storm.  The message has not surfaced to this day.  Finding it would be a big event and the message would certainly fetch big bucks on Ebay.
In the 16th century, bottle messages were used by the English navy and others to send strategic information to government officials; these were viewed as so important that Queen Elizabeth decreed the death penalty for unauthorized un-corking of bottled messages.  Hacking of personal messages was taken seriously then as now.
One thing that held bottle messaging back in earlier times was the high cost of bottles. It wasn't until 1903 that the first automatic glass blowing machine was invented and glass bottles became ubiquitous and cheap. Before that, bottles were expensive and only the well-off could afford bottle messaging, even when shipwrecked or otherwise in dire straits.
Who, I'm sure you're asking, holds the record for the oldest tossed-bottle message in existence? Since Theophrastus' and Columbus' offerings are still out there, the record goes to Richard Platz, who on a nature trail along the German Baltic Coast wrote a message on a postcard, put it in a beer bottle, corked it, and pitched it into the Baltic. That was in 1913.  The message was found by fishermen 97 years later.   The message, which wasn't profound or in any way important in itself, leading to no buried treasure and revealing no long-forgotten secret,  somehow survived world wars, innumerable storms, and rocks thrown by boys for a century.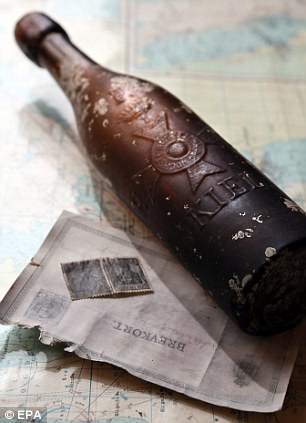 Richard Platz' message.  Posted in a beer bottle on May 17, 1913 and found by German fishermen in 2012–97 years after it was sent via the Baltic Sea.

Not all messages are without consequence.  In May 2005 eighty-eight shipwrecked migrants were rescued off the coast of Costa Rica. They had placed an SOS message in a bottle and tied it to one of the long lines of a passing fishing boat. Good thing for them that the age-old art of communication via message in a bottle is still alive.
Bottled-message Technology Is Not Dead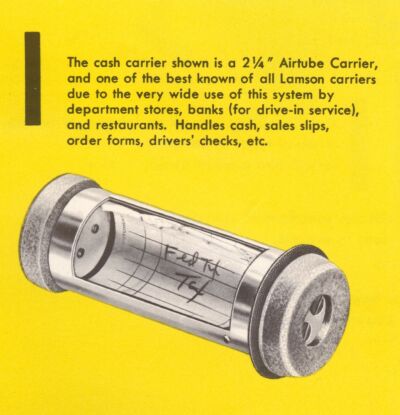 In case you think message-in-a-bottle technology is obsolete, consider the familiar pneumatic tube that we use every day in banks and many other venues.  The pneumatic tube is clearly nothing more than a modern-day adaptation of the old message-in-a-bottle technology.  I, Tiger Tom, declare that without the pioneering bottle tossers from Theophrastus on, the modern pneumatic tube would not have been invented and bank tellers would be delivering cash to drive-through customers on roller skates.
Advantages of Bottle Messaging
It's clear that communication via bottle-encapsulated letters has some limitations. It's usually pretty slow, it's hard to target accurately, and it doesn't work well at all in rivers unless the addressee is downstream.  Also, it is excruciatingly slow during winter in cold climates.
But it also has advantages.  The cost is low, with no transit fees and product cost if recycled paper and bottles are used. No taxes. Bottle-messaging is also very low-tech and easy to learn, with no passwords, encrypting, or software upgrades to contend with. No batteries required.  Although you can write anything you want in a bottle message, the format does not encourage stupidities like LOL  and OMG.  That's because when you write for the bottled delivery system you are aware that your message might be read 97 years hence, so the gravity of the situation demands that the writer show a bit more class than would be expected in a texted message telling a friend that you're waiting in line at the supermarket. The message that Richard Platz sent, for example, was eventually delivered to his granddaughter. Imagine how you'd feel if your great-grandson, not even born yet, were to get from his great grandma a silly epistle peppered with OMGs and NBDs.
Also, consider the health advantages of the message-in-a-bottle system.  Not only does it get you off your rump and away from the computer, it requires you to walk to the lake or river to post the message, then make a daily return, probably for the rest of your life, to walk the shore looking for your answer. Sending one message could turn into a life-long exercise program.
And consider environmental  advantages which include no greenhouse gas emissions and a carbon footprint of zero. The revival of bottled messaging could provide a valid reuse for the countless used catsup bottles that go to the dumps daily. Remember that reuse is better than recycling.
Finally,  just think how much saner our world would be if mad politicians gave up Twitter and posted their random ravings via bottles in the sea.