A Picture Story of the Effects of Drought on a North Texas Lake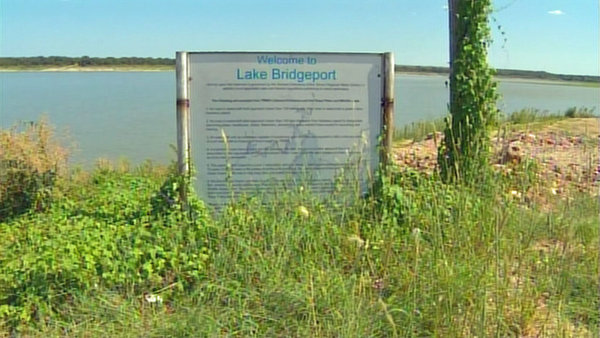 Lake Bridgeport was closed for a time just three years ago… because it was too full.
The scenic North Texas lake is now [August of 2013]  down 19 feet in places.  The resort area of the lake, known as Runaway Bay, is the area where the low water level is most apparent. As the water falls in the lake, so do the profits of local business that depend on tourism.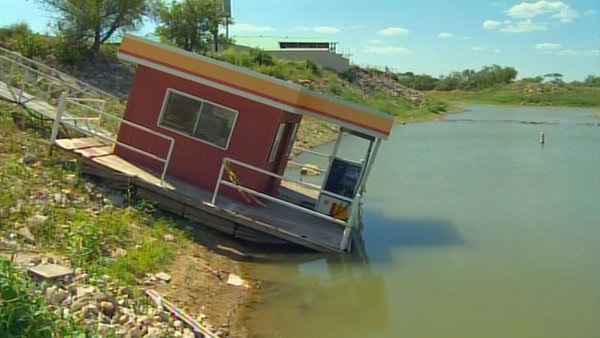 This floating gas dock which is supposed to be level is held in place now only by its hinged attachment to the shore. Lake Bridgeport is 19 feet below its normal level. It has received nearly 7 inches less rain than the official totals at Dallas/Fort Worth International Airport, 50 miles to the southeast.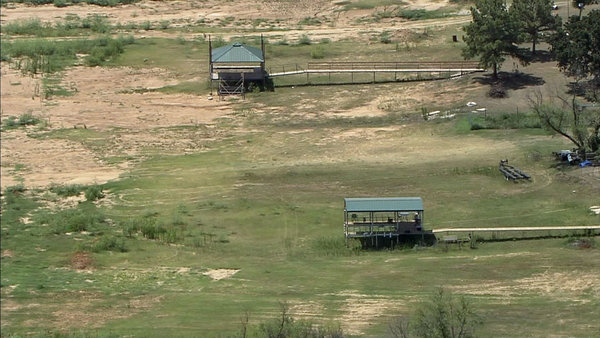 Boat docks that are normally accessible only by footbridge are now well above the lake's surface. The lake depends on rain for its water, and when it doesn't rain, the level drops quickly.  During the current drought, the level of the lake is dropping 1/2 inch per day.  That translates to 60 million gallons of water per day lost to evaporation.
Reference Source: WFAA News.