Gazette's Famous Water Pictures Series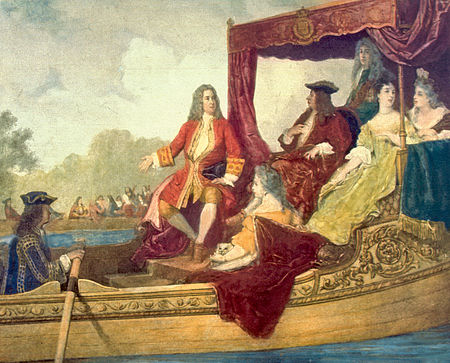 Georg Frideric Handel (left) and King George I on the Thames River, 17 July 1717. Painting by Edouard Hamman (1819–88).
The Water Music is a collection of orchestral movements, often published as three suites, composed by George Frideric Handel. It premiered on 17 July 1717 after King George I had requested a concert on the River Thames. Hear the BBC Proms 2012 performance.