A Versatile New Water Softener for RV Owners, Car Washers, and More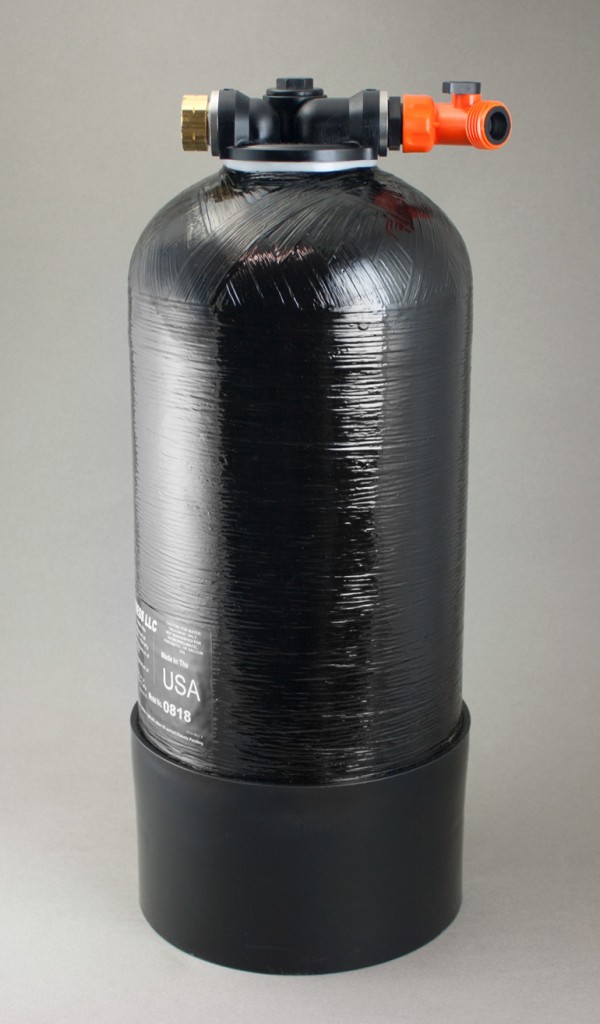 Although it's less than two feet tall, this water softener is capable of softening hundreds of gallons on water before it needs regeneration.
Designed primarily to soften all water entering recreational vehicles and mobile homes, our 10,000 grain water softener is portable and easy to apply to other applications such as washing cars, washing windows, rinsing solar panels–any application where hard water causes scale buildup or spotting.
The small but powerful softener prevents hard water spotting on vehicles, dishes, windows, decks and patios.
Very easy to use, it requires no installation and no special tools or skills for operation. It connects with standard garden hoses and washer hoses and is regenerated with ordinary table salt.
This small but mighty softener uses the same cation resin as full-sized residential water softeners and has an initial capacity  to treat 10,000 grains of hardness.  That's about 1400 gallons of moderately hard water, or 700 gallons if you live in San Antonio, TX.
Here are some highlights:
Requires no installation. No electricity. No connection to drain. It comes ready to use with garden hoses and washer hoses.
High flow: handles up to 4 gallons per minute, so it works with pressure washers.
Regenerates with two pounds of regular table salt. No chemicals required.
Compact (less than 2 feet tall), easy to store, easy to move from place to place, even when it's full of water. Stands on its own base.
One year warranty on the unit. Ten year warranty on the on the mineral tank.
Comes with hardness test kit to tell you when it's time to regenerate.
Made in USA by a leading softener manufacturer.  Replacement parts, if needed, are readily available from Pure Water Products.
Equipped with a flow restrictor that takes the guess work out of regeneration flow rate.
No meter, no setup hassles, no counting of gallons, no "sizing" problems. Works on any potable water source.
Comes with excellent instructions for use and regeneration of resin as well as a hardness test kit.
Produces instant soft water anywhere there's a garden hose.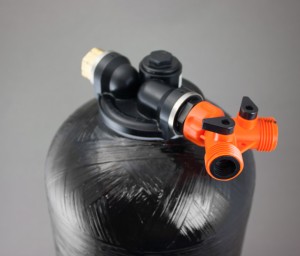 The orange Y fitting allows easy transition from service mode to backwash. The tap at the very top allows easy insertion of table salt to renew the resin. 
Not yet on our website, so please call or email for purchase information:
Pure Water Products
pwp@purewaterproducts.com
940 382 3814