---
Posted
October 31st, 2016
 The Pure Water Occasional for August October 31, 2016
In this Halloween  Occasional, you'll read about Blue Baby Syndrome, Native American water protectors, boil water advisories, boil water notices, the world's deepest underwater cave, and a high scoring water polo match. Nitrates, PFOAs, acetic acid, well contamination by horse manure, flooding caused by hurricanes, and PFG contamination in Colorado caused by the Air Force. You'll learn that water reservoirs cause greenhouse gases, which countries top the list as water consumers, how to reduce chlorine and chloramines and how to lower pH of alkaline water. You'll hear about the Staten Island siphon, a one million gallon water leak, a strange case of attempted murder by chlorinated water, Andrew Young's views on "Fluoridegate," the role of clinoptilolite in water treatment, and see a stunning US river basin map. And, as always, there is much, much more.
To read this issue on the Pure Water Gazette's website,  please go here.  (Recommended! When you read online you get the added advantage of the Gazette's sidebar feed of the very latest world water news.)
With a Sprite shower filter, you'll sing better in your Halloween shower costume.
Nitrates in drinking water are becoming a growing concern
Adapted from the Des Moines Register.
As nitrate levels in the water of Iowa's cities continue to climb, many are beginning to question the safety the 10 ppm federal allowable for nitrates in drinking water.
State sources in Iowa say that the water supplies of about 260 cities and towns are now highly susceptible of becoming contaminated by nitrates and pollutants — about 30 percent of Iowa's 880 municipal water systems. The state data centers on the cities reporting nitrate levels of 5 milligrams per liter or higher, a warning sign that nitrates are approaching harmful levels.
While it it true that cases of "Blue Baby Syndrome," the health issue most often associated with nitrates in drinking water at 10 ppm or higher, are quite low, there is growing evidence that lower levels of nitrates can be linked to a host of ailments, not in babies but in the general population.  For example,  the Des Moines Register, lists:
Birth defects: Studies conducted in Iowa, Texas, Canada and Australia found statistically significant links between elevated nitrate in drinking water and neural tube defects of the brain and spinal cord, including spina bifida, some oral cleft defects and limb deficiencies.
Bladder cancer: Researchers who followed a large group of post-menopausal women in Iowa over many years found an increased risk for bladder cancer as nitrate concentration in water supplies increased. Other likely influences, including exposure to nitrate and nitrite through dietary and other sources, also were considered. Studies in Spain, Germany and Taiwan reported similar findings.
Thyroid cancer: One of the most rapidly increasing cancers in the United States, thyroid cancer, also has been associated with extended exposure to high nitrate levels in drinking water in two large U.S. studies.
Nitrates get into water mainly from agricultural runoff from fertilizers and animal feed lots. It is very costly for municipal water suppliers to remove nitrates. For homeowners,  an undersink reverse osmosis unit takes care of nitrates easily.
How is tap water treated, and what causes a boil-water advisory?
There's nothing like a storm to make you appreciate tap water.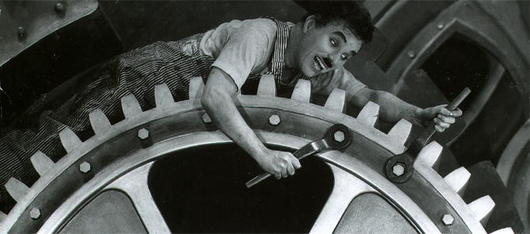 Please visit our RO Parts Page for tanks and accessories.  We also have dedicated parts pages for countertop water filters, undersink filters, and aeration equipment.  We stock parts for everything we sell.
Thank you for reading.  Please come back next week.
Places to Visit on Our Websites:
Garden Hose Filters.  Don't be the last on your block to own one. And don't forget that National Garden Hose Day is always less than a year away.
Model 77: "The World's Greatest $77 Water Filter"
"Sprite Shower Filters: You'll Sing Better!"
An Alphabetical Index to Water Treatment Products
Our famous whole house Chloramine Catcher
Single Tank Aerators for Iron and Hydrogen Sulfide
Pure Water Occasional Archive: Sept. 2009-April 2013.
Pure Water Occasional Archive: April 2013 to present.
Write to the Gazette or the Occasional:   pwp@purewaterproducts.com
Please Visit
The Pure Water Gazette – now with an up-to-the-minute feed of the latest water news.