The Pure Water Occasional for March 10, 2014
In this almost Spring Occasional, you'll hear about invasive carp, a cancer cluster, and deadly dioxins.  Sewage in rivers, dry lakes, and the furor over fracking sand.  Great Britain's bacteria-laden beaches, Howard Hughes and the CIA, and the heavy fines heaped on coal companies. Find out what an ethane cracker is and read not one but three more indictments of the US military as shameless water polluters.   And, as always, there is much, much more.
The Pure Water Occasional is a project of Pure Water Products and the Pure Water Gazette.
To read this issue on the Pure Water Gazette's website, please go here.
Americans have no idea how much water we use — or how to conserve it
 by Eve Andrews
"I consider myself a fairly water-conscious person," says the average American, sipping on a venti iced coffee while dipping his toes in an Olympic-sized pool, spritzing himself with Evian. "I probably just use a few gallons a day," he continues, stepping out of a 45-minute shower. "By the way — have I told you about my toilet that flushes automatically every 20 minutes, just to make sure it's consistently pristine?"
Just kidding — it's not quite that bad. But, according to a recent study in the journal Proceedings of the National Academy of Sciences, the average American consumes twice as much water as she thinks she does. Furthermore, we Americans are not quite sure which practices are the most water-intensive. As it turns out, the Olympic-sized pool isn't the biggest concern — 70 percent of personal water use occurs within the home, according to a 2005 EPA study. And the biggest culprit under the roof? Toilet-flushing, accounting for 27 percent of all indoor water use.
Perhaps most troubling, Americans overwhelmingly believe that changing their habits, as opposed to improving the efficiency of their plumbing, is the most effective way to cut down on water consumption. Seventy-six percent of those surveyed said curtailment methods, such as flushing less frequently, are the best way to reduce water use. Only 10 percent chose more preventative measures, such as installing new toilets that use just 1.6 gallons per flush in lieu of old toilets that use five to six gallons.
The concept of "embodied water" — also known as virtual water, or the amount of water required to produce a certain quantity of food — was also relatively unknown to the study subjects. A pound of coffee, for example, has a water footprint of 2,264 gallons.
Study author Shahzeen Attari, an assistant professor at Indiana University, reminds us that, contrary to popular belief, we can't count on the unlimited availability of freshwater. "Most Americans assume that water supply is both reliable and plentiful. However, research has shown that with climate change water supply will become more variable due to salinization of ground water and increased variability in precipitation."
California's certainly learning that the hard way right now.
To sum up: Water is involved in pretty much everything you do, and its supply is limited because the planet is being destroyed. Keep that in mind next time you're in the bathroom.
Source: Grist
Pure Water Gazette Fair Use Statement
Wisconsin study says untreated drinking water has more risk of illness
 By Lee Bergquist
Researchers have found that children living in central and northern Wisconsin communities that don't disinfect their drinking water systems have a greater likelihood of contracting gastrointestinal illnesses than children who rely on other water systems.
The study, published this month in the American Journal of Public Health, found that children from untreated systems had a 40% greater chance of getting such illnesses after an inch of rain had fallen in the previous week.
With even heavier rainfall, the chances of children going to the doctor or hospital for such problems grew even higher. The researchers found the incidence of intestinal troubles was 240% higher if rain totaled 4.7 inches or more in the previous week.
The researchers compared the results, taken between 1991 and 2010, to areas in the same region that had private wells or municipal systems that treated their water.
The study is the latest example showing the potential health risks posed by public water systems that don't disinfect water. There are more than 60 Wisconsin municipalities with a population of 85,000 that do not disinfect water, according to the Wisconsin Department of Natural Resources.
Treating municipal water is not required in Wisconsin. The Legislature in 2011 rejected a proposal to require treatment. Democrats have introduced a bill in the current session that would require communities to provide disinfection. However, the measure has little likelihood of passage in the Republican-controlled Assembly and Senate.
The study area composed 24 ZIP codes and is served by a dominant health system, the Marshfield Clinic, which provides health care services to 97% of the area's 90,000 residents, including 4,800 children.
That gave researchers the opportunity to use relatively uniform medical records to compare health records, according to Christopher K. Uejio, an assistant professor of geography and public health at Florida State University.
Uejio received his PhD at the University of Wisconsin-Madison in environmental studies, where he worked on the study with other researchers from UW-Madison, the Marshfield Clinic Research Foundation and the U.S. Agriculture Research Service.
If predictions hold true that changes in the climate could spur more frequent heavy rain events, Uejio said, the problems for communities with untreated water systems could worsen.
The authors suggest improving the treatment of drinking water by a municipality or at individual homes, schools and businesses. They also said communities should consider better surveillance and the use of boiling water advisories after significant rain.
The most common method of treating water is by adding chlorine. Most of the water in the area comes from private wells (54%), which also often are not treated, followed by municipal systems that treat their water (39%) and finally municipal systems that don't treat their water (6%.)
Uejio said one reason why private wells might not experience the same level of gastrointestinal illnesses in children is that the amount of contamination around wells may be smaller than those around municipal systems.
Sen. Mark Miller (D-Monona), author of the bill requiring systems to disinfect their water, said opposition to mandatory treatment came from municipalities concerned about costs of new equipment.
"There are already costs," Miller said. "It's just a matter of who is paying for it."
For example, he said a business pays the cost when a parent stays home with a sick child.
He predicted eventual passage of mandating treatment of water systems as the public health repercussions become better understood.
In 2012, a study by the Marshfield Clinic Research Foundation and University of California at Davis showed that 14 Wisconsin communities that don't treat their water had human viruses in drinking water in nearly one-quarter of samples taken.
The study was published in Environmental Health Perspectives, a peer-reviewed journal of the National Institute of Environmental Health Sciences.
In 2011, the Legislature broke along party lines and rejected regulations by the state Department of Natural Resources, proposed under the administration of Democratic Gov. Jim Doyle, that would have required all Wisconsin communities to disinfect their drinking systems.
The 14 communities were: Crandon, Cumberland, Barron, Chetek, Ladysmith, Tomahawk, Prairie du Sac, Adams, Spring Green, Rice Lake, Cameron, Baldwin, Lake Hallie and Fall River.
Some community officials say their residents don't want water treated and found additives like chlorine distasteful.
Rep. Erik Severson (R-Star Prairie), an emergency room physician, reviewed results of the 2012 study, was satisfied with the methodology and didn't dispute the findings.
"It goes back to choice for the community," he said in a 2012 interview. "The communities have to make the decision."
Water News for March 17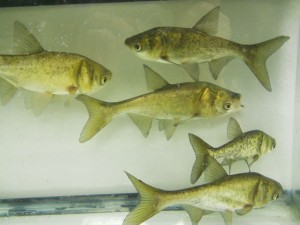 Invasive Asian carp found breeding in 'surprising' location. One of the most reviled invasive fish in North America has been unexpectedly found in the upper Mississippi River, raising concern about its spread.
Dispute over Missouri cancer cluster.  Many people who live near Coldwater Creek in Missouri think it may be the site of a cancer cluster. Residents grew up along a creek contaminated by radioactive material, the result of uranium processing during World War II.
Deadly dioxin spots discovered at Vietnam's Bien Hoa airbase.  Experts said they have found several new dioxin-contaminated sites at the Bien Hoa airbase in the southeastern province of Dong Nai. The dioxin concentration in 16 of 28 surveyed lakes at the Bien Hoa airbase is higher than the threshold requiring a clean-up under national and international standards. Between 1961 and 1971, the US army sprayed 80 million liters of Agent Orange containing 366 kilograms of the dioxin over 76,800 square kilometers of southern Vietnam.
Cities spend billions to keep sewage out of your rivers. More than 700 cities across the United States have combined sewer systems, in which all wastewater runoff flows into one pipe. To combat this, cities from St. Louis to Cleveland to Washington, D.C., have undertaken costly, massive tunneling operations.
California drought dries up hydro, but power stays on. California's record drought has parched crops, but hasn't yet dimmed lights or choked the flow of electricity, even though the Golden State, with more than 300 dams, has long been a hydroelectricity leader among U.S. states.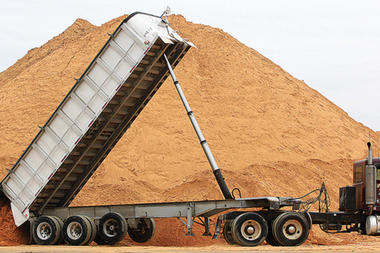 Next fracking controversy: In the Midwest, a storm brews over 'frac sand'. Sand is used in the fracking process, and there's plenty of it to be mined in the upper Midwest. As a sand-mining boom has emerged, residents are divided over whether it's lifting or ruining their communities.
An undammed river's sediment brings new life downstream.  Anne Shaffer sits on the sandy shoreline of the Elwha River and looks around in amazement. Just two years ago, this area would have been under about 20 feet of water.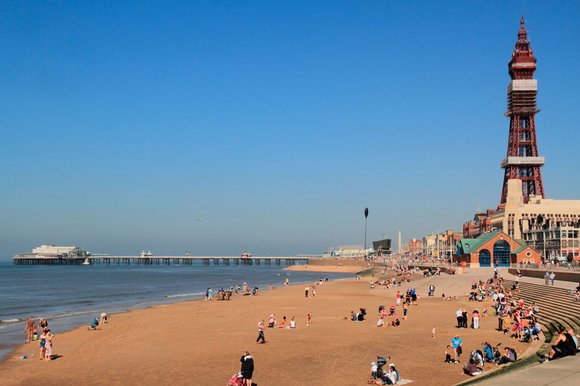 Kiss me quick before 45 top beaches close
According to an article in the Sunday Times, England's Environment Agency has drawn up a blacklist of 45 English bathing beaches that face closure from next year because of sewage contamination.
Favourite stretches of coastline, from Blackpool's north, central and south beaches to Ilfracombe in Devon and Porthluney cove in Cornwall, are failing new EU regulations limiting the number of faecal bacteria allowed in bathing waters.
The threatened closures are causing serious concern in coastal towns such as Scarborough, Clacton and Hastings, all of which have affected beaches whose closure could cause huge damage to the local economy.
However, the Environment Agency is increasingly convinced that some are so badly contaminated, or would be so expensive to clean up, that the only practical course is to close them permanently — meaning they would be stripped of their designation as bathing waters from 2015. Visitors would be warned by prominent signs that the water was unsafe to bathe in.
Information Source: The Sunday Times. (Subscription required to read the full article.)
Coal companies to pay record $27.5 million fine for Clean Water Act violations.  Coal mining company Alpha Natural Resources, Alpha Appalachian Holdings and 66 subsidiaries have agreed to pay a civil penalty of $27.5 million for thousands of permit violations. The fine is the largest penalty in history under Section 402 of the Clean Water Act.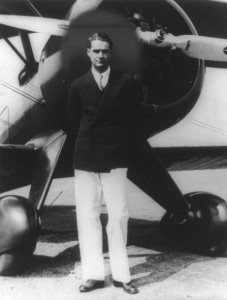 Howard Hughes
CIA cover story gives birth to deep ocean mining.  A lost Soviet submarine led to the discovery of valuable minerals on the seabed. Now, the search for a balance between the economic opportunities of deep-sea mining and protection from the environmental wreckage that it could create lies at the heart of a struggle for new dominion of the ocean floors.
Feds mum on bigger cancer study for Camp Lejeune. Leaders of the federal agency researching the health effects of Camp Lejeune's polluted water are refusing to say if they will launch a sweeping study that could reveal elevated cancer rates among veterans of the Marine Corps base.
Cracker plant progressing. The proposed ethane cracker project for Wood County is continuing to move forward as work has started to see what will be needed to make the project a reality. (Editor's Note: This article isn't about a new saltine bakery. You'll have to read it to find out what an ethane cracker is.)
World's most pristine waters are polluted by US Navy human waste
by Cahal Milmo
Editor's Note:  Most Americans have never heard of Diego Garcia except as a passing reference on a newscast about war. The island is the staging source for many of the bombs that the American military rains on countries like Afghanistan and Iraq.   The Independent article below accurately summarizes the arrogant disregard for humanity and the environment by both the American and British governments in the shameful history of the seizing of the island and the cruel  disregard for its rightful owners. The Pure Water Gazette has published a number of pieces on the subject.  One, an article sent to us years ago by its author who is a native of the region, is of particular interest. Please see Lindsey Colleen's excellent plea for justice for the island's deposed inhabitants on the Gazette's old site.  The current piece is yet another indictment of the US military's ongoing war on water. –Hardly Waite.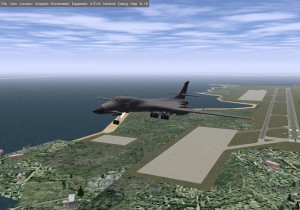 The American military has poured hundreds of tonnes of human sewage and waste water into a protected coral lagoon on the British-owned base of Diego Garcia over three decades in breach of environmental rules, The Independent can reveal.
The Indian Ocean base on the Chagos Islands has been one of the world's most isolated and controversial military installations since Britain forcibly removed hundreds of islanders in the early 1970s, abandoning them to destitution, to make way for US forces including nuclear submarines and bombers.
The British Government has repeatedly underlined its commitment to maintaining the pristine environment of the islands, which are known as the British Indian Ocean Territory (BIOT) and were four years ago declared the world's largest marine reserve.
Despite these undertakings, it has emerged that US Navy vessels have been discharging waste water, including treated sewage, into the clear lagoon ever since a naval support station was established on Diego Garcia in the early 1980s.
According to scientific advisers, elevated levels of nutrients caused by the waste – which have resulted in nitrogen and phosphate readings up to four times higher than normal – may be damaging the coral.
Friday night, campaigners fighting for Chagossians to be allowed to return accused the British and US authorities of double standards by using the unspoilt character of the archipelago as a reason to prevent repopulation while themselves creating pollution.
Philippa Gregory, author and patron of the UK Chagos Support Association, said: "While the people who were born and bred on Chagos are not allowed to return to their island, the military base of Diego Garcia houses about 5,000 US servicemen and women and ancillary workers. It makes no sense to suggest that Chagossians cannot return because of pressure on the environment."
The tiny atoll, also home to about 30 Royal Marines, is one of Washington's most important strategic air and naval bases, used as a key staging post for US bombing raids against Saddam Hussein and the war in Afghanistan. The UK territory was also used for two CIA "extraordinary rendition" flights carrying terrorist suspects in 2002.
The discharge practice came to light last year but has only now become public after the Foreign and Commonwealth Office (FCO) deposited a written statement in Parliament.
Foreign Office minister Mark Simmonds wrote: "In April last year it came to our attention that the US vessels moored in the lagoon had been discharging waste water into the lagoon since the establishment of the naval support station there in the early 1980s.
"This waste water is treated sewage, and water left over from routine processes like cleaning and cooking."
Mr Simmonds conceded that the waste was being pumped into the lagoon contrary to British "policy" and could be resulting in damage to the coral, which is protected under the intergovernmental Ramsar Convention on wetlands. It is not known how much waste has been discharged and how often, but a large vessel can generate several tonnes of watery waste and sewage per day, suggesting that hundreds of tonnes will have been discharged in the past 30 years.
Mr Simmonds said: "Our policy has consistently been that any form of discharge of these substances into the lagoon is prohibited because of clear scientific advice that it would be damaging to coral in the long term. That advice has not changed, and nor has our policy. UK scientists concluded that, based on available data, there were elevated levels of nutrients in the lagoon which could be damaging to coral." The FCO said a study was under way to assess the health of the coral.
Britain insists it has "stringent environmental legislation" in place to protect Diego Garcia, which counts as British territory and is overseen by a Royal Navy commander known as the British Representative. But it is unclear whether it has taken any formal enforcement action against the US Navy.
When asked by The Independent whether US authorities had received any notice of breach of UK law or been prosecuted or fined, the FCO said: "Since identifying this issue in April last year, we have worked with our US partners to assess the scale of the problem and rapidly agree a comprehensive mitigation plan that is now well under way."
Britain has repeatedly used the need to conserve the Chagos Islands  as a reason for denying longstanding calls by Chagossians to be allowed to return. A leaked diplomatic cable from 2010 revealed how British diplomats believed the creation of the marine reserve would ensure no "Man Fridays" arrived on the islands and "put paid to resettlement claims of the archipelago's former residents".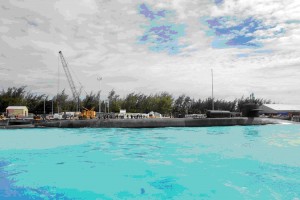 Source:  The Independent. 
Pure Water Gazette Fair Use Statement