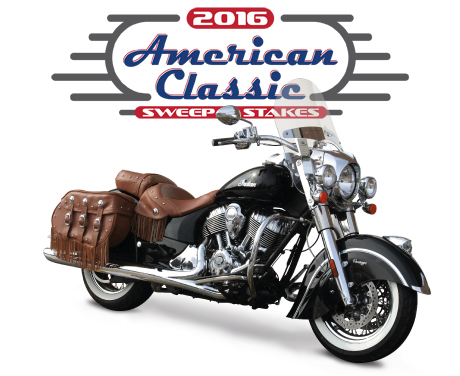 Win this Native American Chief Motorcyle
Pure Water Products' Unique Recycled Contest
To be clear, it's the contest that's recycled.  The motorcycle is brand new.
One of our suppliers is giving away this beautiful Native American Chief motorcycle. As beautiful as it is, we  don't need a big motorcycle, so if we win, we'll make a random drawing from those who enter our contest and give the motorcycle to the winner. While this may seem like a long shot, by our calculation your chance of winning this motorcycle from us is at least 3,586,334 times better than your chance of winning the Texas lottery. Plus, it's free.
To enter, just give us your email address. No name or phone number needed–just your email address.
To enter by email, just send your email address to pwp@purewaterproducts.com. Please add the subject line: Motorcycle Contest. Deadline is November 30, 2016.